Want to design great mobile experiences? Check out these videos from UX Immersion 2014.
We're celebrating the upcoming 2015 UX Immersion Mobile Conference by giving you the videos from the UXIM 2014 talks.
Over the next several weeks, we'll continue to add videos so you'll have access to all 8 videos. Watch last year's talks—no strings attached.
Returns in 2015
by Jared Spool

Jared talks about the major shifts in design education and how it will forever change the way we hire, staff, and value our team members.
Spoke in 2014
by Nate Schutta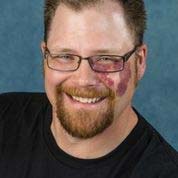 Should your organization design a native app, a mobile web app, or something in between? Ask the "right" business questions to know which direction to take your team.
Spoke in 2014
by Cyd Harrell
Gathering data for data-driven design is easier than ever. Cyd Harrell provides quick tips for your entire team when it comes to conducting mobile research.
2015 speaker line up announced January 7.
More Videos to Come
Find out when the next six videos are released, including Karen McGrane's "Defining Your Mobile Content Strategy".