Session Descriptions
Adapting to Different Forms of Input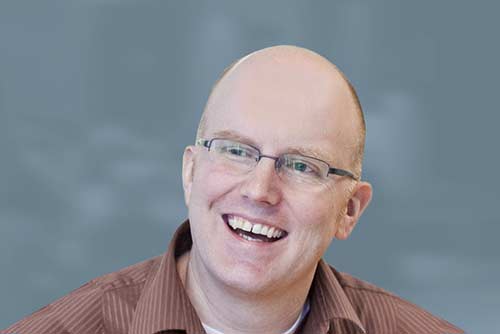 For years, we treated the web as if it was a fixed canvas. It took the iPhone and Ethan Marcotte's article on Responsive Web Design for us to realize how dynamic the UI could be.
But in addition to keyboards, we now have touch screens, cameras, voice control, and sensors as different kinds of inputs. Plus, we can't know which inputs the user prefers to use until after we've tried designing with—and for—those inputs.
So how do we design for all of the explosion of these dynamic inputs?
Jason Grigsby has some ideas you'll want to hear. Find out why:
There is no connection between form factor and input
We can't detect input until someone uses it
Aiming for "touch" as the input is a good starting point
Designing for user needs and usage works across form factors
Rethinking Mobile Tutorials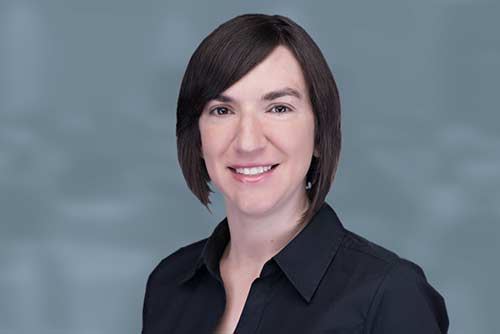 If your five-star app turns out to be a one-star wonder, or your users are ignoring all of its great functionality, it's only natural to start thinking about adding a tutorial. Sadly, many designers gravitate toward the popular, good-looking designs, ignoring their less flashy, but far more effective counterparts.
Spare yourself the heartache of wasting time and money building tutorials based on ineffective design patterns. After building dozens of native apps, Theresa knows the underlying principles behind the patterns that work best—and the ones that don't work at all.
Theresa has a boatload of information to share. You'll learn:
How to use five simple principles to build effective tutorials
Why sexy designs and feature-driven bells and whistles leave your users feeling unsatisfied and underserved
Why it's futile to tack on a tutorial after the fact, and how to use terminology and statistics to sell stakeholders on effective designs right from the start
How to use "first time through" experiences to drive the overall voice and style of your app
There Are No Buts in Progressive Enhancement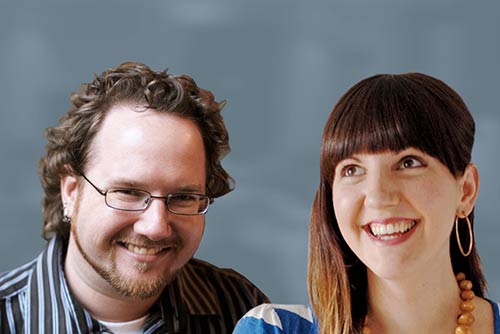 Progressive enhancement sounds practical until your project falls into categories like ecommerce, news, higher education, financial services, single-page apps, or health care, right? Good news: you're wrong!
Aaron and Jenn are Interweb superheroes here to debunk common excuses for not using progressive enhancement to improve your site's reach. Their talk will be chock full of practical examples to help you employ a progressive enhancement philosophy in situations typically overlooked.
In Aaron and Jenn's talk, you'll gain:
A comprehensive overview of the devices people are using
A more precise definition of "smartphone"
A framework to see experiences as a continuum
A game plan to increase the accessibility and availability of your projects
An ability to see your work from a different angle
Orchestrating Customer Touchpoints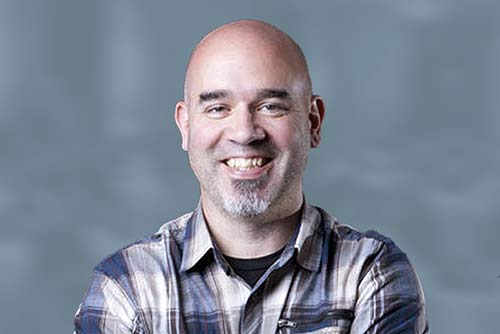 Designing optimal digital experiences has become increasingly complicated as the number of available platforms and devices increases. Our users' experiences unfold over time and across different platforms and channels. To identify and respond to our users' needs at each touchpoint, we'll have to expand our toolbox.
In this talk, Chris will discuss how the physical world interconnects with the digital world. He'll explain why designing less for screens and more for holistic experiences is the best response to an increasingly complex challenge.
Chris will show you how to maintain a user-centered focus:
Learn how to design experiences that take place over time and across platforms
Reimagine the customer journey holistically—not just as a single touchpoint
Synthesize best practices and methodologies from different disciplines
Use human experience mapping to create cross-functional collaboration within your organization.
Working With Atomic Design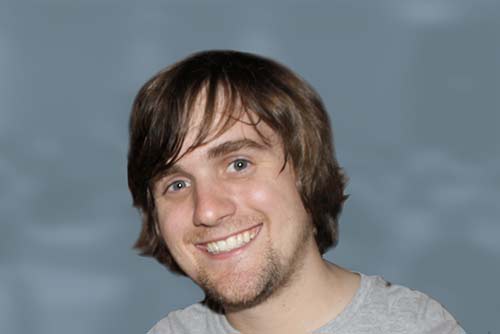 Over the past few years, the web community has enthusiastically embraced a slew of tools designed to break interfaces down to their most basic elements. This shift in thinking is absolutely necessary if we have any hope of managing the chaos of a multi-device world.
In this session, Brad will introduce atomic design—a methodology for creating robust design systems that set you, your organization, and your clients up for success. He'll explain why starting from this solid foundation and applying a pattern-based workflow encourages consistency, sustainability, and collaboration.
You'll walk out of Brad's talk ready to:
Identify the basic design elements that make up your website
Use these elements to create smart, scalable, maintainable designs
Convince everyone back at the office to ditch ad-hoc design and embrace a pattern-based workflow
Unite disparate teams and departments to build designs that deliver a consistent experience across multiple platforms
Maintaining Simplicity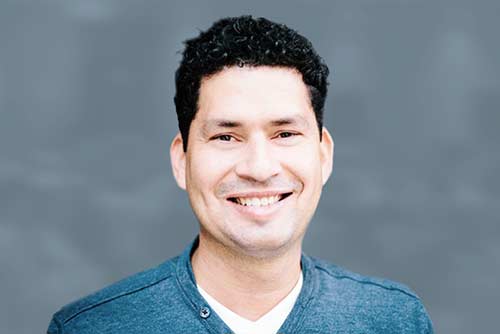 Every goal we have on the web—and probably in life—involves getting from A to B. Easy. But somehow that simple journey gets transformed into complex, unintuitive user interfaces. Icon hell, gabillion-step processes, overly minimal, cluttered, or unclear interfaces—all the result of inappropriate design decisions. And all avoidable!
Stephen will look at how and why the simple turns complicated. He'll demonstrate how an exaggerated application of progressive enhancement can help maintain simplicity and bring more value to users.
In Stephen Hay's talk, find out:
What simplicity means and how to watch for the human conditions that lure us to the dark side of complexity
How leaving content decisions until the end and adding features is like choosing a vehicle before knowing the route
Why the baggage that comes with designs, clients, designers, and developers doesn't solve the right problems (yours)
How to use a three-step zero-based approach to achieve simplicity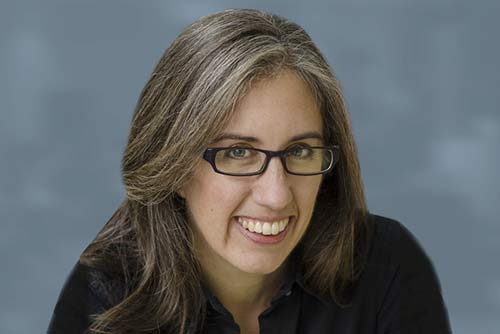 Innovation and the Power of the Web
People are struggling to design and plan web properties, looking to everyone else for inspiration. Because if everyone else is doing it, that's how it should be done, right?
But innovation doesn't work this way. It's not how you'll break ahead of the pack. Nothing changes if we solve problems by mirroring what's already been done. Don't risk being left in the dust when a competitor takes a fresh approach and solves problems in a way you didn't see coming.
Jen wants to help you put your company in the lead. She'll explore:
Giant changes in the history of human technology and the role of the web
Emerging web technologies that are worth a deeper look
Fresh ideas for layout innovation, real-time communication, and offline possibilities
Innovative brains—sharpen yours by watching for where things might go next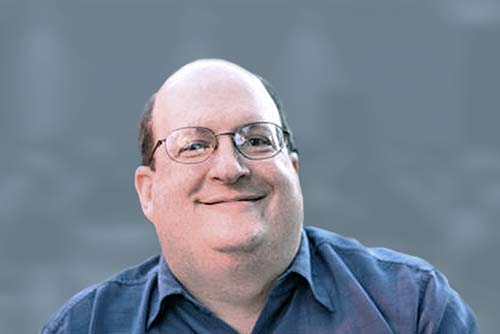 Is Design Metrically Opposed?
The world of metrics and analytics have often been at odds with how designers work. Design is a process where we finely tune our intuition to create great user experiences. Yet, sometimes, what we think is best rivals the metrics. So which do we believe—our gut or the data?
In this presentation, Jared will explore the world of measures, metrics, and Key Performance Indicators (KPIs). He'll share the techniques behind Amazon and Netflix's success. He'll show how some practices, like the growth hacking approach to increasing Monthly Average Users (MAUs), have hurt the online experience of Instagram and LinkedIn. Plus, you'll see alternatives to satisfaction and net promoter score that give insight into the design process and help designers have better instincts.
Jared will explore:
What easily-collected analytics, like bounce rate and time-on-page, actually tell us about our users' experiences
How we construct true KPIs that can predict the future patterns of users
Why advanced techniques, like a money-left-on-the-table analysis and the CE11, show us how metrics can impact design
Why asking, "Would you recommend this?" isn't an ideal way to measure brand engagement
Buy for $129
Get lifetime access to all eight video recordings. If you're part of a team, everyone gets access to the videos.
Buy for $129